Your dentist in Luxembourg
DENTAL CENTER IN KIRCHBERG
The Dental Center in Kirchberg is at your service with 200 square metres, 6 specialists and 6 assistants.
Open Monday to Friday from8am to 7pm andSaturday from 9am to 4pm.
With or without an appointment for treatment and emergencies.
about us
Dental Center in Kirchberg
We would like to personally welcome you to our clinic in Kirchberg, from Monday to Friday from 8 a.m. to 7 p.m. and on Saturdays from 9 a.m. to 4 p.m. with or without an appointment. For a simple check-up or for a dental emergency, you can contact one of our 10 dentists. We deliver the best dental healthcare possible with an emphasis on quality, access and compassion.
The entire team of our dental office is ready to welcome you for quality care, thanks to our 4 ultra-modern treatment and surgery rooms, spread throughout 200 square meters.
We can welcome you for all type of dental care, for example: wisdom tooth extraction, dental implant, periodontics, cosmetic dentistry or simply for scaling, devitalization, teeth whitening or dental veneers.
The dental health clinic in Kirchberg is supplied with state-of-the-art equipment to cover a wide spectrum of procedures (treatment of gums, cavities, dental whitening, dental surgery).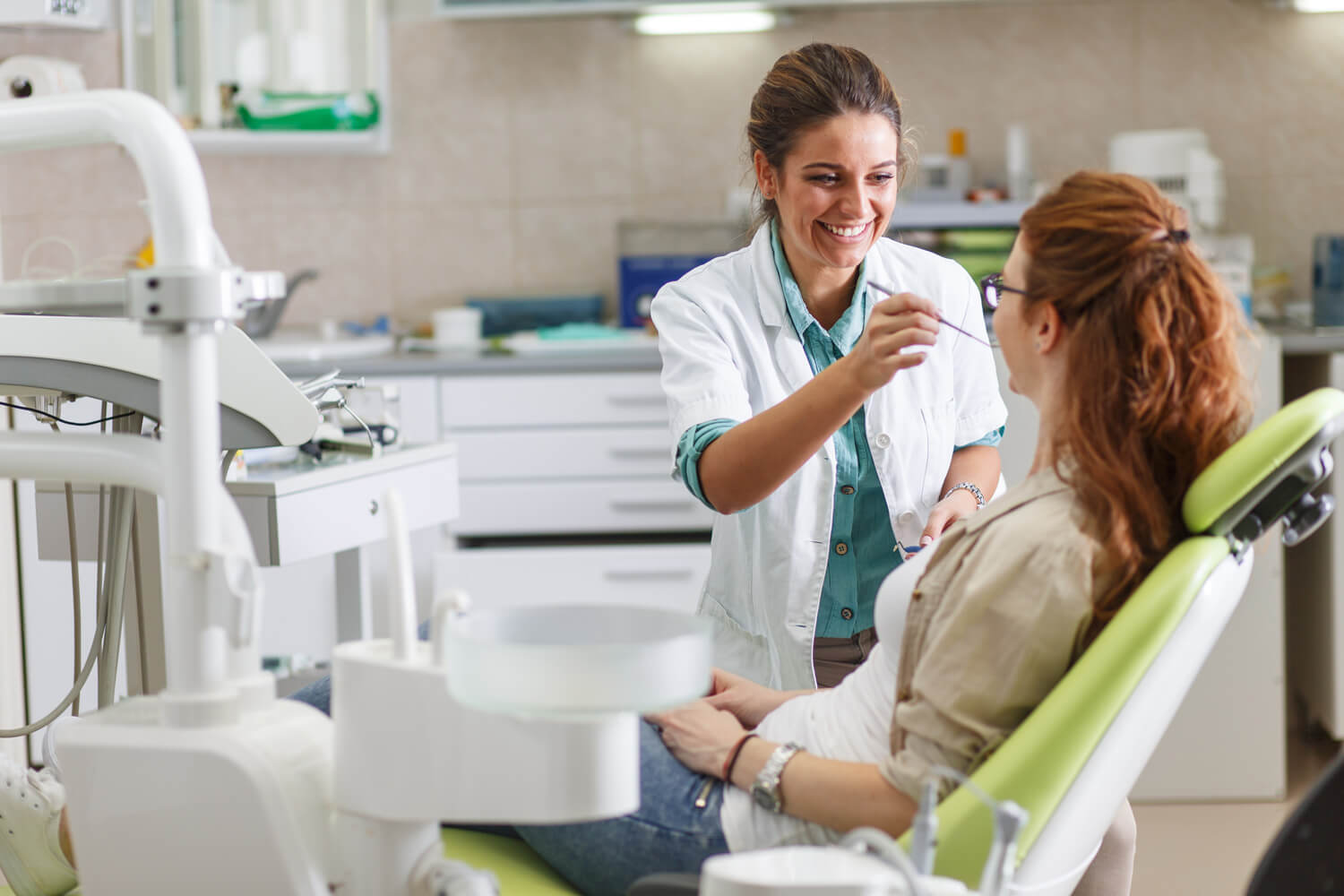 Care adapted to everyone in Kirchberg
Our dental clinic in Kirchberg welcomes you all year round, for your dental treatment in Luxembourg. Our team of specialized dentists is at your disposal, to offer you appropriate care in scaling and surfacing, implantology, orthodontics, pedodontics and dental aesthetics (teeth whitening). Our medical team can also provide dental emergency care, without an appointment from Monday to Saturday.
Dental implant
Need a titanium dental implant? Our dentists specialized in implantology can place dental implants, bridges or crowns.
The implant is an artificial root that replaces a natural root, already extracted or compromised by trauma, infection or periodontal disease.
Our operating theaters are supplied with high-end equipment allowing our dental surgeons to intervene easily in our premises.
Dental emergencies
Our dental clinic welcomes you from Monday to Saturday without an appointment for emergencies, in order to provide you with all the necessary care, whatever the nature of the pathology. In the event of an accident, coming for an emergency consultation is strongly recommended, so that a delicate situation does not escalate. For any emergency request and given the current context, it is recommended to contact us by phone: +352 27569777.
Teeth whitening

Do you want to have a radiant smile? Our dental center can take care of your teeth whitening. First you choose the target shade with one of our dentists. Then, depending on the result you are looking for, we will suggest the best technique for whitening your teeth in order to restore your smile.

Dental surgeries

Our dentists perform all dental implantology operations: crowns, bridges, and prostheses. Our dentists have all the skills and equipment necessary to intervene safely and treat your dental problems in good conditions, with treatment and personalized follow-up.